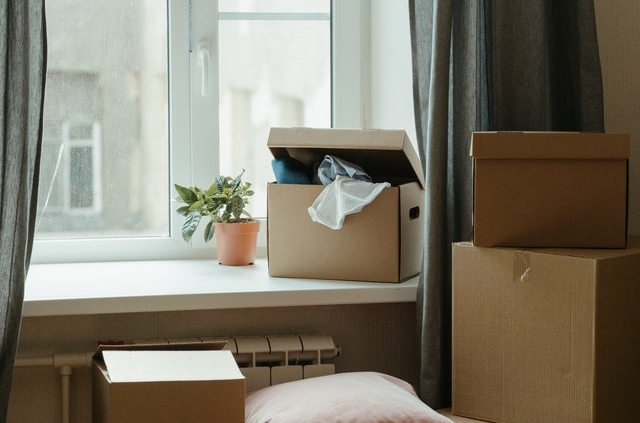 5 Tips On How To Check Your New House Before Moving
Moving to a new home can be an exciting yet challenging life experience. While a few people describe the process as "fun," it can take a lot of your time, money, and hard work. When you arrive at your new location, you'll undoubtedly face many challenges. However, doing some tasks to your new home will make your entire move smooth and stress-free.
Consider these five tips on how to check your new house before moving and you'll be able to enjoy the life that you deserve.
Change your address.
Updating your address doesn't have to be a tedious process. All you have to do is head to your local post office and fill in the required form to get started. Or if you prefer the online method, you can submit your address changes here: usps.com/umove.  Make sure you provide all the necessary information to change your address successfully. That way, you'll surely get your mails at your new home once you arrive. Moreover, you also need to update your address with your subscription and credit card accounts, so you'll not miss any important document moving forward.
Inspect the locks.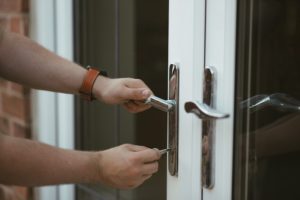 As a homeowner, it's essential to ensure your family and your property's safety. You don't want any unauthorized person breaking in your front door, which is why changing the locks in your new home is necessary. Do the task before moving in, so you'll be able to lay in bed the first few nights in your new home with peace of mind. Additionally, getting your locks changed before the relocation will prevent your belongings from being exposed while you are switching over your locks.
Get your new home cleaned up.
Before you move, it's also vital to get your new home cleaned up. If you're doing the cleaning on your own, buy some cleaning supplies to get started. You might need brooms, towels, rugs, and some cleaning detergents. Make sure you wipe off the windows, cabinets, and closets. It's one way of giving everything in your new home a thorough wipe down. While cleaning might take a few minutes of your time, it's still beneficial since you'll get to move to a clean, sanitary place. However, if you opt to get your home professionally cleaned up, look for reliable cleaning services that will handle all the cleaning chores for you.
Upgrade the toilet seats.
Swapping an old toilet seat with a new one will make your new space feel like home. That's because it's a bit frustrating scrubbing your old seat hinges without knowing what really happened in it before you move in. Hence, changing your toilet seats will go an extra mile in getting yourself ready for the move. For example, you can replace the old one with a detachable seat that will get everything in it sparkling.
Tackle some maintenance tasks.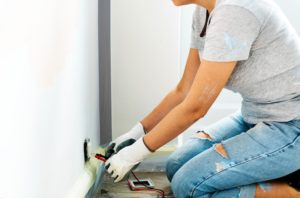 It's a smart idea to handle some major maintenance tasks before moving in. By doing it, you'll be able to check your new house and determine if there are lots of things to do. Remember, doing a maintenance check on a regular basis is essential in having a good home. Below are some tasks you might need to tackle before you arrive at your new home:
Check for leaks

– Even if your home inspector has inspected your house for leaks, it's still worth checking it yourself to have peace of mind. Before your official move-in date, make sure you have a supply of water running through your faucets. That way, you'll know whether you have a plumbing leak or not. Be aware of the current condition of the pipes, so you'll figure out whether you need a repair or a replacement instead.

Look for the breaker box and shut off valves

– Be sure you know where your breaker box and shut off valves are located before you move in. After all, finding these electrical fixtures with a flashlight isn't fun at all. Thus, get yourself acquainted with your new home's electrical system for easy access once you arrive.

Check smoke alarms and carbon monoxide detectors

– You shouldn't sleep at your first night in your new home without checking your smoke alarms and carbon monoxide detectors. Before you move in, go to your new place and test these safeguards. If you don't have one of these, purchase one at a home improvement store.
The Bottom Line
Now that you have these tips in mind, you'll make the transition and settlement much easier. With the help of an expert moving company, you can transform a tedious moving experience into something exciting and memorable.
Guest post by: Movers NYC.
https://glacierinspections.com/wp-content/uploads/2022/02/moving-boxes.jpg
960
640
https://glacierinspections.com/wp-content/uploads/2022/01/GHI-logo_web_500x500-300x262.jpg
2019-01-29 22:04:19
2022-02-09 20:58:51
5 Tips On How To Check Your New House Before Moving