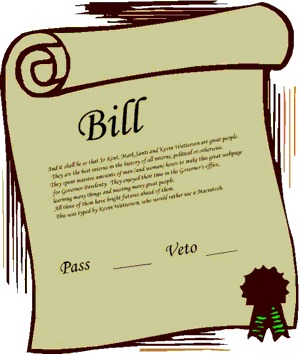 Home Inspection Regulation in Montana
Bills We Support
Realtors and Home Inspectors of Montana
I am seeking your support of SB 269, which passed the Senate floor and will be voted in the House (no hearing date as of yet) This bill seeks to regulate the home inspection industry in Montana, which currently operates like we are still in the Wild West.
A brief summary:
Proposed bill SB 269 creates a registry and standards for home inspectors, including education and insurance requirements.
Registration of Home Inspectors
The bill is designed to revise current Home Inspector laws, require registration, provide fees for listing registered Home Inspectors on the Department of Labor & Industries website, allow for a joint application for a Home Inspector registration and an Independent Contractor Exemption Certificate and create a minimum set of conditions required to become a Home Inspector.
Current Conditions
Currently anyone with a ladder and a flashlight can do home inspections without education or insurance. This practice is a disservice to Montana homebuyers and has hurt some consumers during the buying of their largest asset. This has also hurt the credibility of the home inspection industry as a whole.
For Consumers
The registration would allow a central website for consumers to check the current standing of a Home Inspector. Registration would help insure credibility and set minimum competency standards for Home Inspectors. It would help assure consumers of a minimum level of education, insurance and governance.
For Home Inspectors
Registration would create a more credible and professional industry by minimizing the part time or new inspectors with no insurance or governance by a national organization. The registration list would create a central list for home inspectors to verify a competitor has met the minimum qualifications.
In Summary
The registration is designed to be paid for completely through the registration of Home Inspectors with no cost to taxpayers. The registration list would allow for self-monitoring by current Home Inspectors checking on newer competitors in the field. The registration was designed to include all currently practicing inspectors that have passed an acceptable certification examination as provided by one of the national organizations and is in good standing with that national organization.
I appreciate your support of this bill. Feel free to call me at the number below if you have any questions.  And if you would like to take action to help,
You can TEXT TO SUPPORT SB 269 to:
406-253-8982 (Mark Noland) and 406-471-2356 (Neil Duram)
—
-Barry
406-885-1325
pst..
I thought this amusing 1970's video would be a good way to remind us how these ideas become bills .. and then in the end hopefully a law!  Hope you enjoy!
https://glacierinspections.com/wp-content/uploads/2022/02/bill-of-law.jpeg
354
300
https://glacierinspections.com/wp-content/uploads/2022/01/GHI-logo_web_500x500-300x262.jpg
2019-03-29 22:11:37
2022-02-09 20:58:51
Home Inspection Regulation in Montana